Bienestar
Dr. Max Greig
Ortopedista Artroscopista Protesista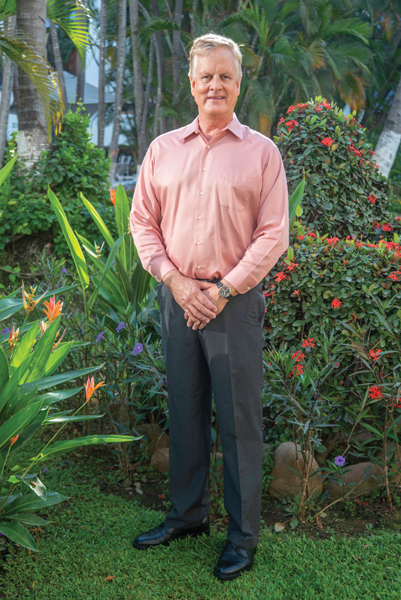 Reemplazo de rodilla
Si su rodilla está gravemente dañada por la artritis o una lesión, es probable que le resulte difícil realizar actividades sencillas, como caminar o subir escaleras. Incluso puede comenzar a sentir dolor mientras está sentado o acostado.
Si los tratamientos no quirúrgicos como los medicamentos y el uso de soportes para caminar ya no son útiles, es posible que desee considerar la cirugía de reemplazo total de rodilla. La cirugía de reemplazo articular es un procedimiento seguro y efectivo para aliviar el dolor, corregir la deformidad de la pierna y ayudarlo a reanudar sus actividades normales. La causa más común de dolor crónico de rodilla y discapacidad es la artritis. Aunque hay muchos tipos de artritis, la mayoría de los dolores de rodilla son causados por solo tres tipos: osteoartritis, artritis reumatoide y artritis postraumática.
Un reemplazo de rodilla (también llamado artroplastia de rodilla) podría denominarse con mayor precisión «recubrimiento» de la rodilla porque en realidad solo se reemplaza la superficie de los huesos. Las personas que se benefician del reemplazo total de rodilla a menudo tienen: Dolor intenso o rigidez en la rodilla que limita sus actividades diarias, como caminar, subir escaleras y sentarse y levantarse de sillas.
Es posible que le resulte difícil caminar más de unas pocas cuadras sin un dolor significativo y es posible que necesite usar un bastón o un andador. Dolor de rodilla moder Falta de mejora sustancial con otros tratamientos, como medicamentos antiinflamatorios, inyecciones de cortisona, inyecciones lubricantes, fisioterapia u otras cirugías. Si tiene dolor o cualquier combinación de estos problemas, es importante que consulte a un médico lo antes posible. Los problemas de la rodilla tienden a empeorar rápidamente cuando la rodilla no se usa por completo debido a una lesión o enfermedad. Aunque su médico generalmente puede diagnosticar y tratar con éxito un problema de rodilla, solo usted puede desarrollar músculos fuertes de apoyo en los muslos que pueden ayudar a prevenir lesiones en la rodilla al hacer fielmente los ejercicios de rodilla recomendados por su médico.
Knee Replacement
If your knee is likely damaged by arthritis or injury, it may be hard for you to perform simple activities, such as walking or climbing stairs.
You may even begin to feel pain while you are sitting or lying down. If nonsurgical treatments like medications and using walking supports are no longer helpful, you may want to consider total knee replacement surgery. Joint replacement surgery is a safe and effective procedure to relieve pain, correct leg deformity, and help you resume normal activities. The most common cause of chronic knee pain and disability is arthritis.
Although there are many types of arthritis, most knee pain is caused by just three types: osteoarthritis, rheumatoid arthritis, and post-traumatic arthritis. A knee replacement (also called knee arthroplasty) might be more accurately termed a knee «resurfacing» because only the surface of the bones is actually replaced.
People who benefit from total knee replacement often have: Severe knee pain or stiffness that limits your everyday activities, including walking, climbing stairs, and getting in and out of chairs. You may find it hard to walk more than a few blocks without significant pain and you may need to use a cane or walker Moderate or severe knee pain while resting, either day or night Chronic knee inflammation and swelling that does not improve with rest or medications Knee deformity a bowing in or out of your knee Failure to substantially improve with other treatments such as antiinflammatory medications, cortisone injections, lubricating injections, physical therapy, or other surgeries. If you have pain or any combination of these problems, it is important to see a doctor as soon as possible. Knee problems tend to worsen quickly when the knee is not fully used because of injury or disease. Although your doctor usually can diagnose and treat a knee problem successfully, only you can build strong supporting thigh muscles that can help prevent knee injuries by doing faithfully the knee exercises your doctor recommends.
Hospital CMQ Riviera, Av. Héroes de Nacozari 280, 63732 Bucerías, Nay.
Tel. 329 298 0717 Extensión 4 / Toll Free US/CAN: +1 (800) 480-9057
E-mail: contact@drmaxgreig.com  Web: www.drmaxgreig.com